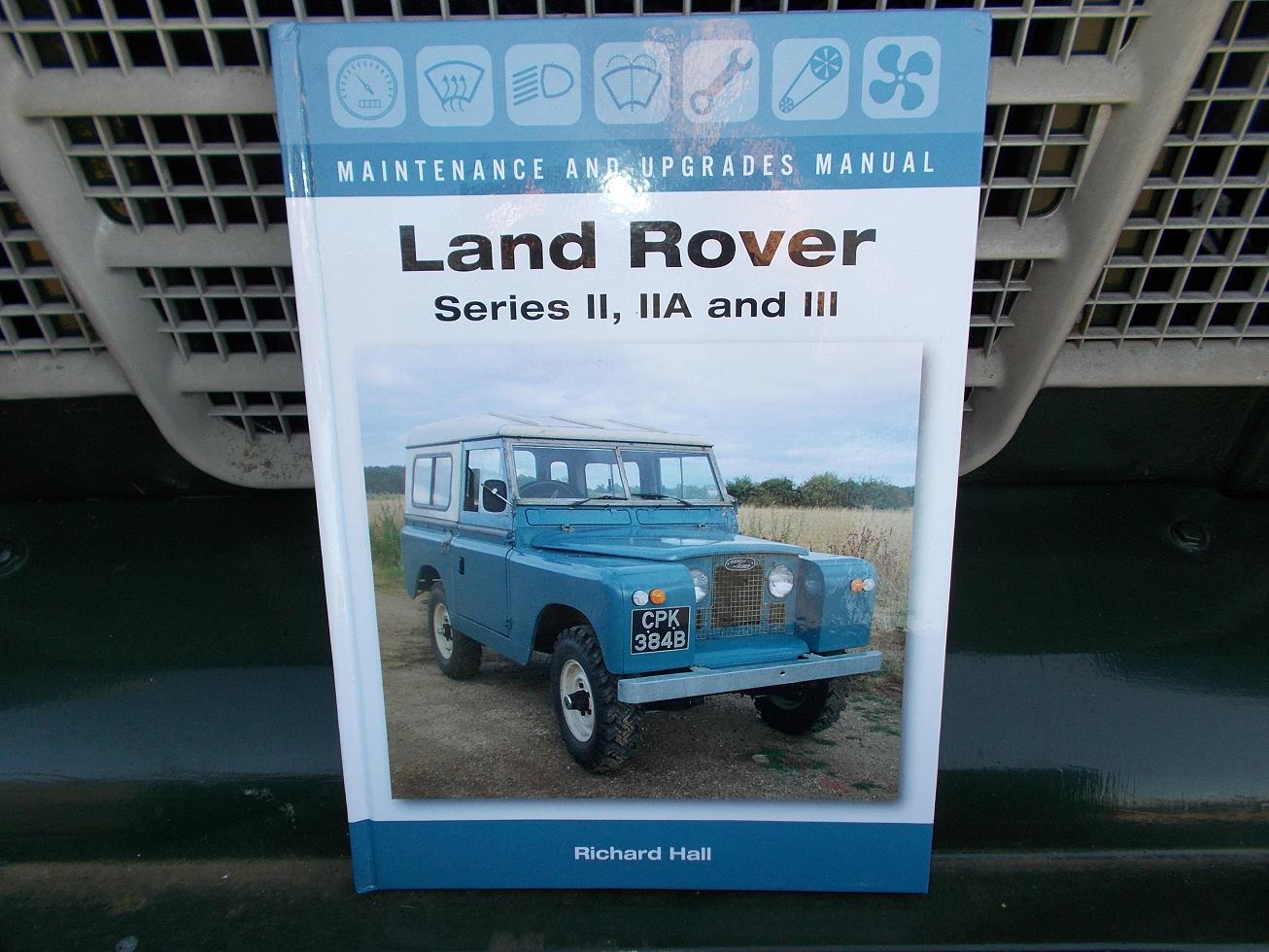 I have a book out! It's by a proper publisher, hardback and in full colour throughout. "Land Rover Series II, IIA and III Maintenance and Upgrades Guide" takes you through the entire classic Land Rover ownership experience from purchase to chassis-up restoration and everything in between. It isn't just another workshop manual - it's a book which tells you all the stuff that the manual doesn't mention. Like what to do when you try to change the thermostat and one of the bolts snaps off flush with the head. Or when one of the indicators packs up, you start trying to fix it and find that the wiring loom looks like spaghetti held together with sticky tape and Scotchloks.
The book tells you how to avoid buying a ropy old shed of a Land Rover or even worse, one that has had an identity swap (and there are plenty of thise about). It takes you through all the model variants, covers the pros and cons of the various engines that Land Rover (and other people) fitted over the years, and looks at some of the ways you can make your Land Rover easier to live with. It is packed full with useful tips and "tricks of the trade" drawn from my almost thirty years' experience owning, driving, repairing, restoring and modifying these vehicles.
The book is available now direct from me or via Ebay (you'll get a signed copy!). £19.95, post free in UK, £5 Europe, £10 everywhere else. Every day I get four or five phone calls asking me for free advice: if everyone one of those people bought my book I'd make a fortune.
Defender owners - buy the book anyway. Because if it sells well, I'll do another one, this time for 90 / 110 and Defender 1983-98.
Direct sales - you can pay via Paypal (ebay@glencoyne.co.uk) or send a cheque payable to Glencoyne Engineering to Unit 10 Heath Road Industrial Estate, Banham, Norfolk NR16 2HS.
Ebay listing is here: Ebay Shop