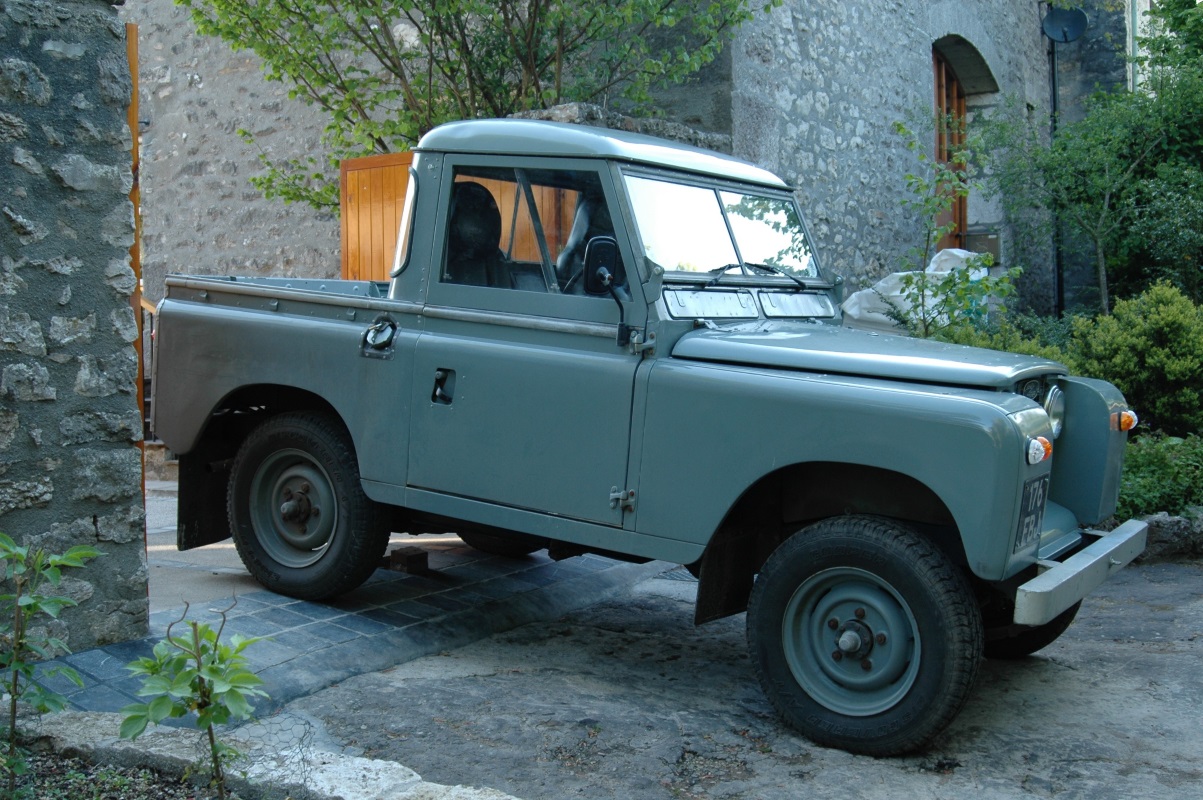 1960 Series II 88 inch Truck Cab - currently in preparation
I rebuilt this vehicle around six years ago for a gentleman in Lancashire who has now asked me to find it a new home. The vehicle is currently in preparation: it has lived outside and been used as a working vehicle, and needs a little bit of "freshening up" and a few minor jobs doing (including a new cab heater) before it is sold.
Specification: galvanised chassis, bulkhead blasted, welded and hot zinc sprayed. "200Di" diesel engine conversion, late Series IIA gearbox, high ratio differentials. Servo-assisted dual circuit brakes, 205R16 radial tyres on freshly blasted and painted 5.5 inch rims. Heated front screens, high back seats, inertia reel seatbelts, Wright Offroad moulded floor matting system. Autosparks wiring loom, two speed wipers, halogen headlights. Finished in the original mid-grey colour. Original registration number 176 FBJ.
This vehicle has had various modifications over the years and is very usable, dependable and pleasant to drive (comfortable 60 mph cruise, 30 mpg economy) while still retaining the period charm of a sixty year old classic Land Rover. Tax and MoT exempt but will be sold with a fresh MoT for the buyer's peace of mind.
The vehicle appears in my book "Series II, IIA and III Maintenance and Upgrades manual".
Price: £12,500